Effigy Labs
Located in Plano, Texas, Effigy Labs is an award-winning music technology research and development company that is staged to bring a completely new paradigm of musical instruments to the music world. The brainchild of Face, and Jody Roberts, this new and innovative company brings a new and fresh approach to musical instrument design and technology. Bringing decades of experience and real world know-how to it's products, Effigy Labs is making a grand impact in the world of music technology innovation.
Jody patiently breathing life into the Effigy Labs pedal.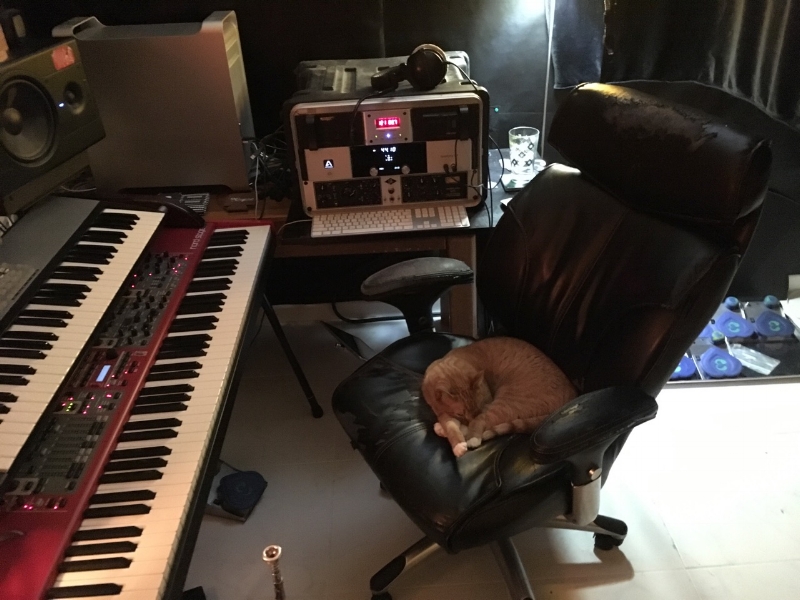 "Miles B.B King", Effigy Official testing lab kitty 2011-2018. Holding down the lab in sleepy style.
Face and Mike at the NAMM Booth
The Effigy Labs line, producing pedals, Nov. 2018
Wet line to the left, restaurant rack and trays holding pedals in various stages of assembly, and the Bin Of Learning in lower right